Power Tripp's Straight Shooter 'Arrow' x Imp. Blacksheep Jackie 'Babble'
 I'm really excited to be using a Shayde son on Babble. The pedigree combo is full of both successful sheepdogs and performance dogs and I would hope to see nothing less of puppies from this pairing. Both Babble and Arrow are fabulous Flyball dogs who have consistently left respectable times of sub 4's on the clock for most of their careers. 
Their puppies are in the hands of some great owners who will be doing Agility, Flyball, Disc and Dock Diving with them. 
Babble is OFA good, BAER Normal and DNA normal for the full breed panel including EAOD. 
Arrow is OFA Good, Elbows/Shoulders Normal (tested at 6.5 yrs old so this is wonderful considering he has already competed most of his life!). He is a CEA/EOD carrier and DNA normal for the rest of the breed panel. 
UPDATE 7/27/2021: After having a chance to watch Babble's pups grow and mature, her first litter not quite two years old yet, I've decided to remove the line from my breeding program. This is a massive disappointment to me because she has some really outstanding offspring that truly encompass everything I was striving for in breeding Babble in the first place... and although I absolutely do NOT regret breeding her, I do believe in looking at the big picture moving forward. Based two pups she's produced herself with some temperament faults as well as those I've learned about out of her sister it is likely the best decision.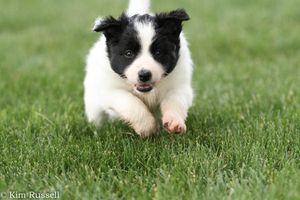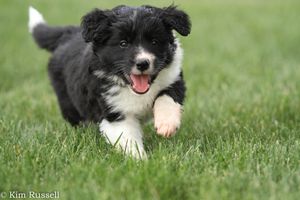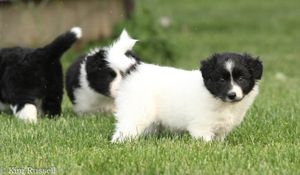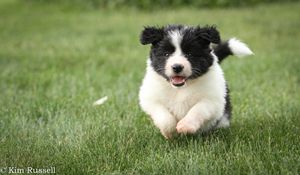 Rough Red & White, born 4 Mar 2003, CEA normal Welsh team member 2009 and 2011 Welsh driving champion 2011 Talgarreg Double Fetch Trial 2010 - 4th Deerplay Final 2007 - 2008 - 2009 and was was 2nd in 2009 Vivod Champion 2008

2010/1/6

CEA DNA Normal through parentage, OFA Excellent, CERF Norm

OFA Good, CERF and DNA Normal, BAER Normal

2014/7/17

ISDS 333863/ABCA 452525/AKC DN52370601

OFA Good, BAER Normal CEA/DM/ICM/MDR1/NCL/SN/TNS Normal

2009/6/20

D.K. Evans CEA Normal, Hip score 11

Welsh National Champion 2013 International Driving Champion 2013 All Wales Reserve Nursery Champion 2011 European Nursery Champion 2011 Defaidity Champion 2013 Deerplay Hill Champion 2013 World Trial Qualifier Champion 2013

2002/8/10

Rough Black Tricolour, ( Bobby Dalziel ) CEA DNA Normal and free for CEA/CAT/PRA.

2004 Scottish National Champion Scottish Driving Champion International Driving Champion Qualified for International and World Trial several times