Power Tripp Place Your Bets 'Toss' x Kilt 
Introducing the Whiskey litter: Johnnie Walker, Jack Daniel, Fireball and Teeling. 
Kilt had four beautiful babies on Friday, May 7/21. Two males and two females! This litter is fully reserved. 
 Temperaments to die for, biddability to do it all and the power to do it well! These two dogs stand for everything I look for when it comes to temperament, biddability and the willingness to give it their all. Both are so very easy to live with but also turn it ALL on when in work mode. They are oozing with heart and would die trying to do anything their owners asked of them. 
Toss is trained for both Flyball and Herding and Kilt is a stellar dock jumper! Both have puppies starting out in just about every venue and they are all showing great promise. 
Toss is OFA Good with Normal shoulders/elbows, CERF Normal, BAER Normal and DNA clear on the full breed panel including EAOD. 
Kilt is OFA Excellent with Normal shoulders/elbows, CERF normal, BAER Normal, CEA/EAOD carrier
This combo will produce wonderful all around great dogs that are easy to live with.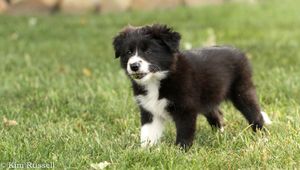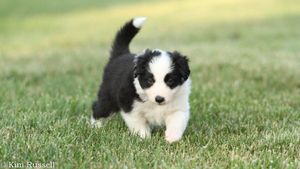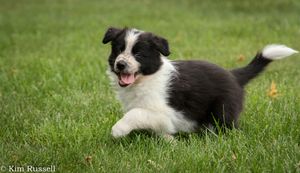 2016/3/10

AKC- DN45411607 OFA Good, Elbows/shoulders normal CEA/TNS/IGS/SN/DM/MDR1 BAER Normal

2003/3/31

OFA Good, CEA Normal, CERF Normal, black and white rough coat

1996/3/8

OFA Excellent, CEA Normal, Elbows Normal, CERF Normal

2016/9/27

ISDS 347630/CBCA 14738/ABCA 445700/AKC DN51677501 OFA Excellent, Elbows/shoulders normal, CEA Carrier, DM/IGS/MDR1/NCL/TNS normal