About Crime
Power Tripp's Identity Theft FDCH-G, TT
AKA: 'Crime', Mister Puppy
DOB: January 10, 2009
CEA DNA Normal, CERF Normal, OFA Excellent, TNS Normal
18 3/4" tall, 29lbs

RETIRED FROM BREEDING- NUETERED 

Crime is my long awaited Tripp son.  What can I say about Crime?  He's is everything I could have hoped for from this breeding. Crime has a rather happy-go-lucky personality and is extremely biddable and eager to learn. He has his dad's incredible "bomb proof" temperament and takes everything in stride. Crime is coming into his second year of competition in Flyball and is consistantly running 4.0. Last year he was lucky enough to be part of one of the Championship teams at the CanAm National Flyball competition and we are hoping he makes it there again in 2012.  I couldn't ask for anything more from this boy, he is a true improvement upon both of his parents yet reminds me so much of them both at the same time.

Following right in his daddy's footsteps, Crime was destined to be a star from day one. At only 9 weeks old Crime made his first public appearance as 'Billy' in Purina's My Puppy School Lessons. Follow the links below to view his videos!

'Billy' learning "COME"

'Billy' in "LUNCHTIME"
To date, Crime has sired three litters and all pups from each litter are healthy, happy and doing well in their chosen venues. 
Crime running at a Flyball Tourny (start dog)
Pedigree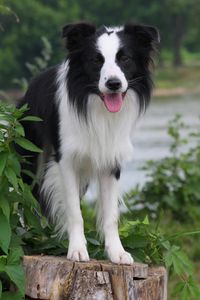 2009/1/10
AKC DN23731101 CEA DNA Normal by parentage, CERF Normal, OFA Excellent, TNS Normal
AKC DN00487107 CBCA B 5000237 OFA Good, CEA DNA Normal, CERF clear

AKC DN10675207 CBCA B5000405 OFA Good Hips BCO-6995G28F-PI OFA Normal Elbows BCO-EL1249F28-PI

AKC DL67982503 OFA Good Hips BCO- 2919G26M-T CERF Normal BCO-1634 (Tested 1999)

AKC DL69830101 OFA Good Hips BCO- 3020G24F-T CERF Normal BCO-1479 (Last tested 2002)